We're a Full-Service Commercial Landscaping Maintenance Team That Serves the Greater St. Louis Area
At the Greenwood Group, complete customer satisfaction is our top priority. We specialize in comprehensive commercial landscape management for commercial properties in the St. Louis and St. Charles County areas. Not only do we offer full-service programs, including lawn care, tree maintenance, and plant health care, but we provide irrigation maintenance and landscape enhancements to keep your commercial property on the cutting edge of landscaping trends and environmental care.
Having a beautiful landscape that welcomes visitors and customers to your property is just a fraction of your business needs. That's why we offer streamlined, easy communication so you can stay up-to-date on your property and quickly arrange for landscape enhancements or services. Our team handles a wide range of landscaping services tailored to meet your needs every season, including tree maintenance and snow removal, so you can manage your landscape with a single point of contact.
We've been serving our local community since 2003. Since our first day, we've grown to be one of the area's greenest landscaping companies due to our use of propane-powered equipment. Not only does this reduce the environmental impact of expertly maintained lawns and plants, but your visitors and employees can experience the premises without the lingering scent of gasoline or diesel. In 2013, we received the 2013 Missouri Propane Educational and Research Council (MO-PERC) Clean Awards – Community Leaders in Environmental Awareness Now, and we work hard every day to keep our customers' landscapes clean, crisp, and beautiful for visitors to enjoy.
Enjoy Complete Landscaping Management Season After Season with Our Elite Team of Landscape Contractors
As a full-service commercial landscaping group, our diverse range of services is designed to cover all of your possible needs. With Landscape Industry Certified Staff who have spent decades learning how to perform these skills with ease, you can be confident that we'll get it right the first time. Take a look at some of our trademark services to find the combination that's right for you.
Commercial Landscape Maintenance

Plants need constant attention to stay healthy and beautiful. Our thorough maintenance will make that process simple so you can sit back and relax.

Irrigation

Our modernized irrigation systems will effectively water your landscape while simultaneously making your water usage as environmentally and budget friendly as possible.

Tree & Plant Health Care

The first step to a beautiful landscape is a healthy landscape. Keeping your trees and plants healthy makes them last longer, saving you money and reducing your environmental impact.

Commercial Landscape Enhancements

Looking for a little something extra? Our enhancements will instantly up your curb appeal. Combine this with long-term maintenance for an unstoppable landscape.

Commercial Snow Removal

Winters in Missouri can make it tough for your customers and employees to get to you. Keep your streets and sidewalks clear with our expedient snow removal services.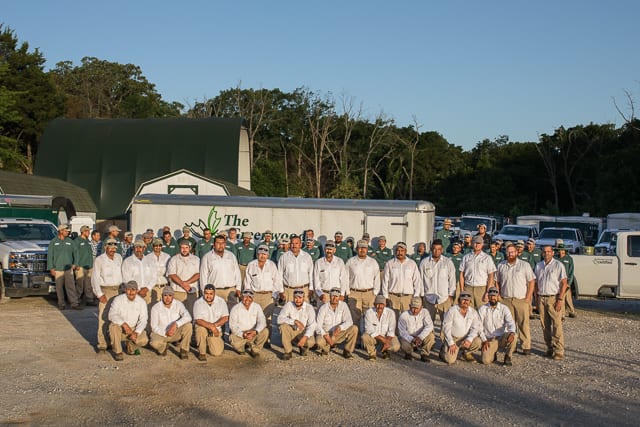 Meet Joan and Pete Schepis Sr, Who Started Our Local Family-Owned Company in 2003
Pete Schepis Sr
CEO/President, Owner & Founder
Pete Sr has been in the Landscape industry for over 50 years. In 1969, he started working on a landscape installation crew as a laborer in Pittsburgh, PA. Since moving to St Louis in 1996 he has worked his way up through the ranks with some of the largest companies in the area. After developing a brain tumor and successfully having it removed, led Pete and his wife Joan to start The Greenwood Group in 2003. Through his continued education in the business, Pete Sr was one of the first to be named a Landscape Industry Certified Manager for our industry. Pete loves spending time with his family & friends and loves Golden Retrievers. He also loves to travel, his favorite place is Captiva Island in Florida.
Joan Schepis
CFO/President, Owner & Founder
Joan established the company in 2003 with Pete Sr. to provide full service landscape maintenance to commercial customers throughout the St. Louis and St. Charles metro area. Joan is responsible for all human resources and financial operations of the company. She holds a bachelor degree from the University of Tulsa. During her free time, she enjoys spending time with her family.
Meet the Friendly Team Behind the Greenwood Group
Our Landscape Industry Certified team is full of industry experts and landscape enthusiasts that love managing commercial landscapes in the greater St. Louis area. Our team includes:
Nick Sarandos
Director of Client Relations & Owner
Nick has over 20 years experience within the green industry. He earned the title of Landscape Industry Certified Manager in 2013 and continues to maintain his certification through ongoing education. Nick's exceptional knowledge of the industry and development of the processes for our Client Relations team has allowed us to provide our clients with an unmatched experience. Nick enjoys playing hockey and spending time with his wife and two boys.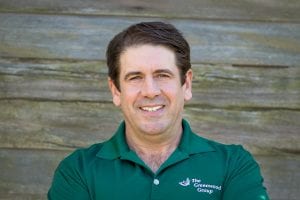 Pete Schepis, Jr.
Director of Operations & Owner
Pete Jr has 25 years experience within the green industry. Pete Jr is responsible for all operations, training, and manages our 60+ employees. Pete Jr is fluent in Spanish. His knowledge and expertise within the industry and communication skills with the men, has enabled our team to operate at the highest standard. When Pete Jr is not working, he enjoys cooking, seeing live music and spending time with his wife and 2 kids. His favorite things to do are watch his son play hockey, and his daughter dance.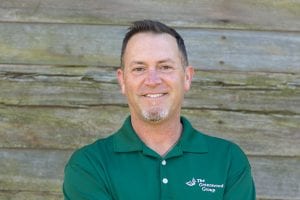 Jason Grissom
Client Relations Manager
Jason has 23 years of experience in the green industry and has been with Greenwood for 14 of those years. He holds bachelor's degrees in plant and soil science and marketing from Southern Illinois University. Jason has also earned the title of Landscape Industry Certified Manager and has maintained that status for the past four years. Jason enjoys cooking, baseball, and spending time with his family.
Len Herdt
Production Superintendent
Len has 20 years experience in the landscape industry, and has spent the last 6 years with The Greenwood Group. Len is a certified commercial applicator, leads our team's safety meetings and thru ongoing training continues to maintain high productivity rates. Outside of work, Len enjoys spending time with his family and playing yard games. He also umpires youth baseball on the weekends.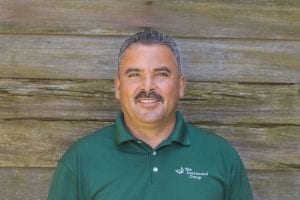 Jesus Maravilla Barragan
Maintenance Superintendent
Maravilla has over 15 years experience within the green industry and has been with The Greenwood Group since 2007. Maravilla has an extensive knowledge of all landscape tasks from standard maintenance duties to hardscape installation. The direction he provides for his crews ensures our properties are being maintained efficiently and to a high standard. Maravilla enjoys spending time with his wife, son, and three daughters.
Patrick O'Donnell
Irrigation/Plant Health Care Superintendent
Patrick has 8 years experience in the landscape industry and has been with The Greenwood Group since 2015. Patrick leads our Irrigation Division and holds the prestigious title of Landscape Industry Certified Technician for Irrigation. He excels in trouble shooting irrigation issues to provide our clients with correct and efficient repairs to allow their systems to operate at their full potential. In his free time, Patrick enjoys watching sports and spending time with this family.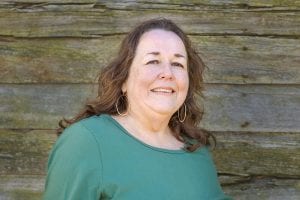 Patti Agnew
Office Administrator
Patti has been with the Greenwood Group for 4 years. She joined us with over 20 years experience as an Office Manager, and takes pride in keeping things behind the scenes running smoothly and efficiently. Patti has an extensive background in customer service and loves assisting the management team to ensure every project is completed to each client's satisfaction. When not at the office, Patti enjoys reading, gardening and spending time with her family, especially her seven grandchildren.
See Why Hundreds of Local Businesses Choose Us for Commercial Landscape Management and Enhancements
We have hundreds of satisfied clients in the St. Louis County area including St. Charles and St. Louis, MO whose needs might look a lot like your own. Take a look at what some of our past clients have to say about our commitment to professionalism and the value of our services. To see how The Greenwood Group has exceeded even more clients' expectations, head on over to our reviews page.
"I have been involved with the Greenwood Group for many years going back to my days managing Brentwood Forest Condominiums and have always had good experiences with your company."  
"As head of the HOA Board of Trustees, I consider Greenwood a trusted partner in helpful Mgr manage our community. I rely on Greenwood's expertise for keeping our neighborhood looking its best."
"My association has used Greenwood for years now. Nick is a fabulous consultant to work with - gives us great advice and is always respectful and helpful! We feel we can count on the services to be well done"
"Greenwood Group does a great job. They perform the services needed to keep the property looking great and provide recommendations for any items that need to be addressed. When updates need to be made, they provide recommendations outside the box to make the landscaping pop."
"It has been a pleasure doing business with The Greenwood Group since 2008. All of the staff are polite, friendly and when you call, they answer. If you're seeking a professional landscaper with personalized service, these are the folks to call."
"We are rating a recent irrigation work order. Everything went great, Daniel found the problem quickly and rectified the problem. While on site he did a quick inspection of all the zones finding 2 more small issues and resolved them thus getting our system back online. He did a great job...thanks"
Join Our Team of Certified Landscapers and Local Experts — Apply Today
We're looking for candidates who not only know the landscaping business inside and out but are also willing to learn new skills that will make them even more outstanding. Working for The Greenwood Group means competitive pay, excellent educational opportunities, and ample chances for advancement. Visit our careers page to learn more!
Meet Our Team and Your Client Relations Manager By Scheduling a Consultation Today
If you've been looking for local landscape contractors that can manage every inch of your property's commercial landscape, including comprehensive tree management and seasonal services that keep your property beautiful and accessible all year long, contact us today. At the Greenwood Group, we create personalized maintenance plans for each of our customers so they receive the services that their properties need. Let us know what landscape management services you're interested in, and your Client Relations Manager will create a custom proposal based on an on-site evaluation of your property. When you choose us, you're choosing a local company dedicated to environmental friendliness, value, and high-quality service.